Every parent happens to compare a picture of them when they were young to their kids when they are the same age. Some find a lot of similarities, some a little and some of them need to do the paternity test (pun intended). Well, believe it or not, but celebrities do the same. Or at least their fans do it for them. Here you have photos of celebrities and their kids at the same age.
Milla Jovovich and Ever Gabo Anderson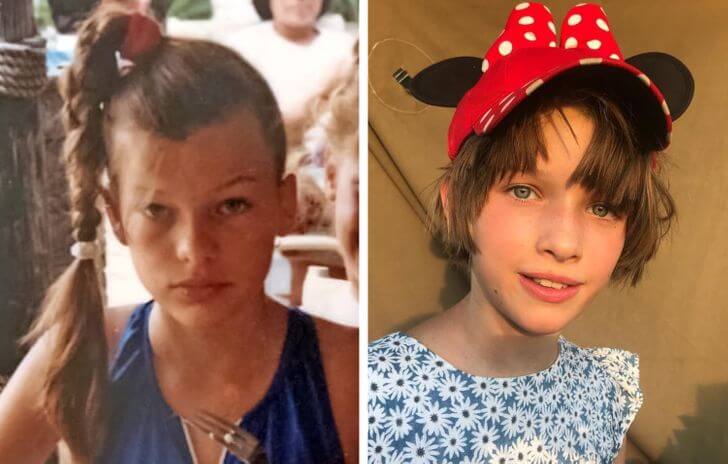 Milla Jovovich and Paul Anderson have one 4 year old daughter and a 12 year old one. The oldest one is surely a younger copy of her mother.